The world is full of ordinary yoga teachers. Don't be one of them!
Study with us instead. After the Movement · Wisdom 200 Hour Online YTT you'll know more about both the physical and philosophical sides of yoga than 99% of yoga teachers. This course is fun, affordable and extremely powerful. But it's not for everyone. Are you a good fit?
Drastically improve your yoga practice
• Avoid doing the poses wrong with bad technique and improper alignment, by learning one genius but little known method.
• The right style for every occasion: after this training you will be fluent in 4 different styles of yoga - Hatha, Vinyasa, Yin and Restorative.
• Learn the insider secrets and vital missing cues that get you into poses you never thought you could do.
---
Become a kickass yoga teacher ...
•
Have studio owners beg you to teach for them
once they see your knowledge and versatility as a highly-skilled yoga teacher.
• Learn the fool-proof system that helps every single person in the room (including yourself) advance their physical practice.
• Stand out from the crowd: become one of the very few yoga teachers
who
actually
understands both yoga philosophy and movement science
.
---
... and a radiant human being
• Boost your gravitational pull. Become the type of person that everyone looks up to and wants to be around (aka: chill, compassionate and centered).
• Everything sucks? Feeling cold and cynical?
Go from blah to bliss
and add a deeper layer of meaning to your life
with just a few powerful yogic mindset tricks.
• Take care of yourself: build a robust library of personal practices to keep you healthy, fit and stress-free for life.
---
We're here to give you the very best of Movement and Wisdom. So that you can use the power of yoga to change your life, and make a lasting difference in the lives of your students!
This course is incredibly brilliant! I feel fully qualified to begin teaching safe, clear, creative yoga classes steeped in yogic philosophy. The training definitely exceeded my expectations (and I had high expectations).

Hanna T., Australia
This YTT has to be the best on the market - the content is so rich! I love this course! ❤ It teaches so many aspects of yoga, looking at it from so many different angles and all done super pedagogically - I am blown away.

Regine W., Sweden
This yoga teacher training gives me purpose in a period of my life where parts of my life are blurry and I thank you so much for it 🤗❤. Jess' feedback is so precious to me and motivates me so much!

Lea H., Switzerland
This course is raising the bar for all educators. It's truly a benchmark and you should really be very proud of it! Well done!

Wafa S., Canada
In other online courses I'd always had motivation issues. But this course is completely different. I wasn't bored for a single second!

Aline B., Germany
Burnt out executive LOVING this course! Hands down - this course is one of the best investments I have made in a really, really long time!

Nancy Y., Australia
This course goes way beyond my expectations. The humor that Jess and Viktor bring to each class is fantastic! Their personalities shine and they jump across the screen to where I feel like I am actually sitting in class!

Dori G., USA
When I met Jess, I was blown away. I thought, "Oh my gosh, this is the teacher and mentor I would love to have for my own personal growth!" So signing up was a no-brainer for me!

Conny C., Switzerland
The amount of energy, support and love in this program blew my mind! I would've never taught my own classes without starting this course, and I would definitely not have changed the whole subject of my university studies without all the inspiration and spark I've felt while doing the Movement Wisdom program.

Hannah K., Germany
This training was the best investment in myself ever!!! I'm learning so many useful and immensely interesting things about the body, the mind, and yoga philosophy! It's the most amazing experience!

Alicja S., Poland
Jess really, really, really knows her stuff! And what's been really nice, is that while it's really professionally delivered, and the content is HUGE, there's still this really nice balance of joy and ease.

Katie H., UK
I chose to do my YTT with Jess because of her energy, her vitality, and the joy she brings to each class. She is incredibly authentic. Plus, I knew that Jess would be there to support me through the training, and that I will not hold it all on my shoulders by myself.

Lucy A., France
The anatomy lectures on the spine and the low back in particular have been so helpful! Because of them, I stopped being scared of backbends and I have just done wheel for the first time in 50 odd years!!!! I want to cry (in a good way)!.

Carole S., Scotland
It feels amazing to get Jess' feedback on my weekly Asana Selfies. It is extremely detailed and super helpful for my practice and poses.

Elena G., Luxemburg
This has been an amazing, life changing course. Although I was sad for it to come to an end - I am really excited to work my way through the classes and Asana Labs a second time! I can already see how it will exponentially improve my practice (again!)!

Rebecca E., UK
It's incredible how this training changed my life even just after one week! Every morning I get out of bed like, "YAY! It's another day of this awesome yoga journey!"

Vanessa B., Germany
I just had a feeling that I have a connection with Jess. She's really SO lovely and SO nice, I knew I had to do my YTT with her. Taking this training gives me so much energy - I can get up at 4:30am to learn and be full of energy the whole day.

Nicole M., Germany
There are two types of yoga teacher trainings. And then there is this course.
Many YTTs teach you neither Movement nor Wisdom.
Don't waste your precious time and money on this kind of training. You'll likely go home with nothing but a bunch of outdated cues, a handful of smart-sounding clichés, a set of class templates and a bag of helpless yoga-fun-facts. Oh, and please be careful: even bad YTTs can get good reviews. After all, most people only ever take one YTT... so they have nothing to compare against.
Some YTTs teach you either Movement or Wisdom
Most expert teachers specialize in either the physical (alignment, anatomy, biomechanics etc.) or the spiritual aspects of yoga (philosophy, meditation, subtle body etc.) And their personal preferences will, naturally, translate into what they focus on in their 200 hour trainings. You can learn a lot in a specialized teacher training. But be aware that your yoga education will be incomplete.
This course teaches you both Movement and Wisdom
Yoga is a phenomenal workout. But it's also a way to live your life. Yoga is an ancient philosophy. But it's not stuck inside the pages of a book. Yoga is Movement. Yoga is Wisdom. And only when both come together can we access the truly transformative power of this incredible practice. That's why in the Movement · Wisdom 200 Hour Online Yoga Teacher Training we explore both sides in great depth.
Get your FREE all-access pass
Look behind the scenes and learn some of the secrets of yoga that make this training unique. Find out if you click with lead trainer Jess Rose and meet a few fellow students. Plus, we'll share 5 unbelievably common mistakes that thousands of students make every year when choosing their YTT. And how to avoid them.
Modern movement science meets ancient yogic wisdom
Advance your yoga practice with 30 full-length classes created specially for this course. Practice new poses, techniques, sequences and yoga styles.
Take an in-depth look at 100+ yoga poses and learn all the need-to-know info. Confidently use pose variations and modifications, including props.

Gain mastery in all important aspects of teaching: cuing, sequencing, theming, observing, assisting, demonstrating, using your voice and so much more.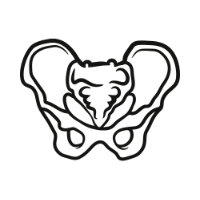 Don't be intimidated by anatomy! This course makes it practical, accessible and fun - yes, fun! You will learn how anatomy and yoga come together, based on the latest research.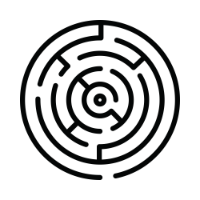 Uncover the real meaning of yoga according to the ancient sages. Learn how to use this wisdom in modern times. Tons of practical takeaways and inspiration for your life and teaching.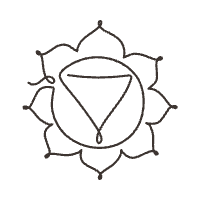 Attune yourself to powerful currents of life energy that run deep within your body - one of the most important aspects of original yoga.
16 different styles of meditation from ancient, to Buddhist, to modern. Establish or expand your personal meditation practice and lead others. Know once and for all if you're "doing it right."
Yogis measure life by number of breaths rather than number of years. Extend your life the yogic way with 12 different types of breathwork including detailed guidance.
Find your inner wisdom. Lock-in a positive mindset based on life-changing ideas that make life make sense. Uncover your true purpose and find meaning and purpose in your life.
Understand the ins and outs of the yoga industry. Prepare yourself to run a successful yoga business, teach online, or share your passion at a local studio.
---
---
You'll get one of these when you graduate!
"Edutainment" so good you'll want to cancel your Netflix
The program has been designed by a professional educator who knows exactly how learning happens. Moreover, the training structure has been tried, tested and perfected with in-person and online cohorts of students. It's just really good...
Asana classes, meditations, breathwork, mantra chanting and more. All pre-recorded to practice along with on your schedule.
Yoga's surprising history, eye-opening philosophy and captivating anatomy. Just as binge-worthy as your favorite Netflix show.
Hands-on, virtual workshops on yoga poses, cueing, sequencing, assisting and more.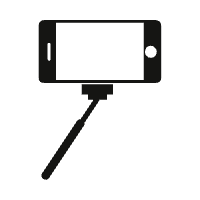 Make sure you're doing your poses correctly. You'll get expert instructions and tips for your alignment and technique.

You can ask Jess anything. And you'll have access to our ever-growing video library of her answers to previous questions.

You'll have plenty of opportunities to practice your teaching and evolve from a nervous newbie to a confident teacher with your own unique style.
Thought-provoking reflections on yoga philosophy coupled with helpful exercises from modern life coaching.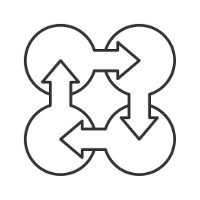 Master the powerful art of creative and safe sequencing by dissecting yoga classes together with Jess.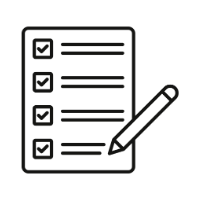 Consolidate your learning with frequent empowerment reviews. This is just one more way to process what you're learning and help it soak in.
Team up with other students as much or as little as you want. Watch lectures together, do your homework or teaching practices and find accountability buddies that will help you stay on track.
Our 400-page course book will be your best friend during the training and boost every aspect of your learning! Take notes on your tablet / e-reader or get it printed at your local print shop.
Study with a recognized industry leader
I used to think yoga was just woo-woo. Then, in 2009, my mom was given one month to live and asked me to join her for yoga classes at the cancer hospital. We started going daily. These classes worked miracles - not just for my mom (who beat the odds and recovered), but also for me. I was hooked.
From non-believer to yoga addict
In fact, I was addicted. And like any true addict, I couldn't stop - I had to learn everything I possibly could about yoga. Today, after tens of thousands of dollars, 8 teacher trainings, multiple extended trips to India, dozens of courses, hundreds of books, and countless hours of asana, breathwork and meditation practice - I am as addicted as ever.
A few years into my journey, I started teaching yoga to my friends. A couple of years after that, I was filling studio classes. And eventually, I was asked to teach on two popular yoga platforms (DoYou and YouAligned), and lead retreats and yoga teacher trainings all over the world. To date, I have taught more than 3,500 classes. I'm so honored that more than 1 million yogis from all over the world have practiced or studied with me.
From teacher to teachers' teacher
I still love teaching yoga. But even more than that I love teaching others how to teach yoga. Why? Before teaching yoga, I was a professional educator. So the classroom is my comfort zone. And, most importantly, because I feel that it is my dharma, my calling in life, to share my knowledge and help others spread the powerful practices and life-enhancing insights of yoga with their communities.
My mission is to prove that both the movement and the wisdom practices of yoga are equally important and should be highly valued in our modern lives.
The Movement • Wisdom 200 Hour Online Yoga Teacher Training is my proudest achievement. This course is a condensed version of everything that I have learned in more than 10 years of criss-crossing the globe, hunting down gurus and learning from the best movement experts. As such, it is an incredible shortcut for anyone who truly loves yoga and wants the best in both the eastern and western aspects of the practice.
Jess is certainly one of the most dynamic yoga teachers out there!

Waylon (founder of Elephant Journal), USA
She takes you on a journey and teaches you to move from the heart.

Lori, Scotland
Jess knows her stuff really, really well! And she also has this nice laid-back attitude.

Katie, UK
I love the way she teaches and that she respects individuality in her classes.

Aline, Germany
I knew that I wanted to learn from this woman from the first class I took!

Hanna, Australia
Jess spreads such amazing energy. I don't even know how to put this in words...

Linn, Norway
Right now you might be wondering ...
I'm not sure if I want to teach yoga. Does it still make sense for me to take a teacher training?
Yes! Many (if not most) people who take a teacher training don't know if they want to teach yoga once they get certified.
That's okay! You'll have plenty of time to make up your mind during the program. And even if you're sure that you don't want to teach yoga - taking a YTT is still the absolute best way to boost your personal yoga practice and evolve into a more centered, wise, and radiant version of your current self.
How can I possibly fit 200 training hours into my already busy schedule?
It's totally possible! You can take up to one full year to finish this course. That's less than 4 hours per week.
And since the contents are prerecorded, you can literally study whenever and wherever you want (aka hello bathtub study sessions and educational walks in the park...!).
Yoga is physical. Can I really improve my own practice and learn to teach online?
Absolutely! Actually, there are some huge advantages to taking your yoga teacher training online:
a front-row-seat in every single lecture
the option to pause whenever you want & need to
the option to rewatch lectures, classes and workshops
permission to relax (no rushing to class, no worrying about how your hair looks, etc.)
Admittedly, giving you feedback on your practice is much quicker when we're in the same room. But don't worry, we've worked it out in an incredible way!
Some online courses can be boring. How do you keep students excited and on-track?
This course is binge-worthy, fun and inspiring. Read through testimonials from our past students to see that:
live teaching practices keep you engaged and inspired
Jess' personality and sense of humor make learning fun
the course contents are equal parts surprising and fascinating
challenging concepts are presented in an engaging, accessible way
the course is structured so well, that you'll never get lost
since content is released bit by bit you won't feel over overwhelmed
with lots of different learning formats, it never feels mundane
limitless flexibility makes it easy for you to complete lectures
This is my second YTT. I paid only half as much as I did for the first one, but I got three times as much value!

Angel, Hong Kong
Honestly, this training is one of the best investments of my life! It helps me go where I want to go in life.

Hannah, Germany
I've learned so much about every aspect of yoga. But mainly I've learned who I am and who I want to be.

Aurore, Belgium
To do my teacher training with Jess was without a doubt the best decision I could have made.

Leda, Croatia
I cannot formulate how extraordinary this training is. If you're unsure what YTT to pick, this is the one!

Ida, Norway
This course is fabulous. I've enjoyed all of it and progressed so much in my physical practice!

Ruth, UK
No other 200 hour training offers a bigger bang for your buck
Here's a list of everything you get from us when you enroll in the Movement · Wisdom 200 Hour Yoga Teacher Training:
✓ Complete Yoga Anatomy Course (worth $545)
---
✓ Complete Yoga Philosophy Course (worth $545)
---
✓ Complete Teaching Yoga Course (worth $795)
---
✓ Complete Subtle Body Course (worth $345)
---
✓ Complete Personal Growth Course (worth $295)
---
✓ 16 Meditation Tutorials (worth $295)
---
✓ 12 Breathwork Tutorials (worth $245)
---
✓ 117 In-depth Pose Workshops (worth $1495)
---
---
✓ Certification as 200hr Yoga Teacher (worth $295)
---
✓ Business Of Yoga Basics Course (worth $295)
---
✓ 30 Special Yoga Classes (worth $445)
---
✓ Access to the Yoga Q&A (worth $1295)
---
✓ 10+ Hours of Live Teaching Practice (worth $595)
If you add all these elements up, you'll see that the total course value is 7,500 US dollars. It's important to highlight that these numbers are not random but real (and fair) prices of the individual course components.
We want to make our program accessible to everyone with a true passion for yoga. That's why we've decided to reduce the training price drastically (by 86%). And to offer you our 200 hours for only $945. That's just $4.72 per hour!
Remember: what you learn in this course will transform every aspect of your life - your view of the world, your relationships, your career path, your health, your self-esteem. Everything. If you show up for these 200 hours, you'll reap the rewards for your entire life!
*Yes, we do offer payment plans. No, you don't have to worry about additional charges at checkout (aka taxes are included already). We also accept
payments in EUR
.
✨ $945 ✨
Still a lot of money? We get it. We really do. That's why we offer you our Zero-Risk Guarantee: After the training start, you'll have 7 days to test the program. It's highly unlikely, but in case you're not satisfied with the quality of the content, we'll issue a full refund. No problem. No hard feelings.
Payment plans available
Zero-Risk Guarantee
No tax added at checkout
You only take this training once - Make the most of it!
Connect your virtual training experience to the "real world". Learn better, stay focused and keep all your notes in one place.
Get precise expert feedback on your technique and your alignment based on your unique body and bone structure.
Take this shortcut and master a crucial skill many yoga teachers are lacking. You'll get personal, unbiased feedback and lots of helpful tips on your sequences.
Practice makes perfect. With 10
additional
teaching practice sessions you'll refine
your craft before you ever start teaching professionally.
Keep access to your YTT contents forever.
What happens after I enroll?
Get your All Access pass and take a look behind the scenes, meet your teacher and fellow students.
Choose your preferred payment plan (one-time payment, 3 rates or 5 rates) and fill your intake form to get started. You're good to go. We'll send you detailed information about how everything works and you can get going right away.
You can get any or all upgrades once you're in the training. You can go through the training on your own schedule. We'll guide you every step of the way. 6. Graduate when you're ready
You'll have one full year to complete the training. So there's absolutely no rush. Most students finish the course in 4 to 6 months. 7. Frame your certificate
We'll email you your graduation certificate plus a personalized letter of recommendation to help you kickstart your teaching career.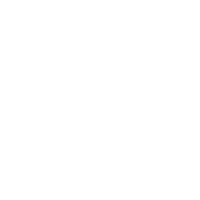 Registration with Yoga Alliance only takes a few minutes, and is optional. No matter what, you are now officially a certified yoga teacher!
Our community of graduates is very active, and full of extraordinary yoga teachers from around the world. Join us!
Your personal and professional evolution starts here
Jess here 🙂
Are you ready to join me and some amazing, like-minded yoga students on a fantastic voyage into the beating heart of yoga?
☞ If you live and breathe yoga, I'm here to welcome you with open arms.
☞ If  your regular yoga classes don't cut it anymore, I got your back. Let's get deep!
☞ If you're done with your boring day job, let me show you how to turn your passion into your career.
☞ If you signed up for the wrong YTT the first time around, I'll teach you everything you're missing - and then some!
Yoga changed my life for the better, and it can do the same for you (maybe it already has).
Ever since I learned the hard-to-find movement practices and life-enhancing wisdom of yoga philosophy that you will learn in this course, I've been unstoppable as a yoga practitioner and teacher.
If you're ready, I'll show you what 99% of yoga teachers are missing in both the movement and the wisdom of yoga.
Just say the word and I'll show you how yoga can change your body, your mindset, and your life.
You're just 200 hours away from becoming an intelligent yoga practitioner, a stand-out yoga teacher, and a more magnetic human being.
xo
Jess
Payment plans available
Zero-Risk Guarantee
No added tax at checkout
Get your FREE all-access pass
Look behind the scenes and learn some of the secrets of yoga that make this training unique. Find out if you click with lead trainer Jess Rose and meet a few fellow students. Plus, we'll share 5 unbelievably common mistakes that thousands of students make every year when choosing their YTT. And how to avoid them.
Burning questions other students have asked