No other 200 hour training offers a bigger bang for your buck
Here's a list of everything you get from us when you enroll in the Movement · Wisdom 200 Hour Yoga Teacher Training:
✓ Complete Yoga Anatomy Course (worth $545)
---
✓ Complete Yoga Philosophy Course (worth $545)
---
✓ Complete Teaching Yoga Course (worth $795)
---
✓ Complete Subtle Body Course (worth $345)
---
✓ Complete Personal Growth Course (worth $295)
---
✓ 16 Meditation Tutorials (worth $295)
---
✓ 12 Breathwork Tutorials (worth $245)
---
✓ 117 In-depth Pose Workshops (worth $1495)
---
---
✓ Certification as a 200hr Yoga Teacher (worth $295)
---
✓ Business Of Yoga Basics Course (worth $295)
---
✓ 30 Special Yoga Classes (worth $445)
---
✓ Weekly live Q&A sessions with Jess (worth $1295)
---
✓ 10+ Hours of Live Teaching Practice (worth $595)
If you add all these elements up, you'll see that the total course value is 7,500 US dollars. It's important to highlight that these numbers are not random but real (and fair) prices of the individual course components.
We want to make our program accessible to everyone with a true passion for yoga. That's why we've decided to reduce the training price drastically (by 86%). And to offer you our 200 hours for only $945. That's just $4.72 per hour!
Remember: what you learn in this course will transform every aspect of your life - your view of the world, your relationships, your career path, your health, your self-esteem. Everything. If you show up for these 200 hours, you'll reap the rewards for your entire life!
*Yes, we do offer payment plans. No, you don't have to worry about additional charges at checkout (aka taxes are included already). We also accept
payments in EUR
.
✨ $945 ✨
Still a lot of money? We get it. We really do. That's why we offer you our Zero-Risk Guarantee: After the training start, you'll have 7 days to test the program. It's highly unlikely, but in case you're not satisfied with the quality of the content, we'll issue a full refund. No problem. No hard feelings.
Payment plans available
Zero-Risk Guarantee
No tax added at checkout
You only take this training once - Make the most of it!
Connect your virtual training experience to the "real world". Learn better, stay focused and keep all your notes in one place.
Get precise expert feedback on your technique and your alignment based on your unique body and bone structure.
Take this shortcut and master a crucial skill many yoga teachers are lacking. You'll get personal, unbiased feedback and lots of helpful tips on your sequences.
Practice makes perfect. With 10 additional teaching practice sessions you'll refine
your craft before you ever start teaching professionally.
For a small monthly fee you can keep access to all training contents, the community and the ever-growing Yoga Q&A video library.
What happens after I enroll?
Get your All Access pass and take a look behind the scenes, meet your teacher and fellow students.
Choose your preferred payment plan (one-time payment, 3 rates or 5 rates) and fill your intake form to get started. You're good to go. We'll send you detailed information about how everything works and you can get going right away.
3. Upgrade your YTT (optional)
You'll also have the option to upgrade your YTT experience to make sure you make the most of it. More info below. You can go through the training on your own schedule. We'll guide you every step of the way. 5. Graduate when you're ready
You'll have one full year to complete the training. So there's absolutely no rush. Most students finish the course in 4 to 6 months. 6. Frame your certificate
We'll email you your graduation certificate plus a personalized letter of recommendation to help you kickstart your teaching career.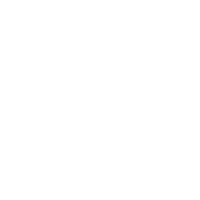 Registration with Yoga Alliance only takes a few minutes, and is optional. No matter what, you are now officially a certified yoga teacher!
Our community of graduates is very active, and full of extraordinary yoga teachers from around the world. Join us!
Your personal and professional evolution starts here
Jess here 🙂
Are you ready to join me and some amazing, like-minded yoga students on a fantastic voyage into the beating heart of yoga?
☞ If you live and breathe yoga, I'm here to welcome you with open arms.
☞ If  your regular yoga classes don't cut it anymore, I got your back. Let's get deep!
☞ If you're done with your boring day job, let me show you how to turn your passion into your career.
☞ If you signed up for the wrong YTT the first time around, I'll teach you everything you're missing - and then some!
Yoga changed my life for the better, and it can do the same for you (maybe it already has).
Ever since I learned the hard-to-find movement practices and life-enhancing wisdom of yoga philosophy that you will learn in this course, I've been unstoppable as a yoga practitioner and teacher.
If you're ready, I'll show you what 99% of yoga teachers are missing in both the movement and the wisdom of yoga.
Just say the word and I'll show you how yoga can change your body, your mindset, and your life.
You're just 200 hours away from becoming an intelligent yoga practitioner, a stand-out yoga teacher, and a more magnetic human being.
xo
Jess
Payment plans available
Zero-Risk Guarantee
No added tax at checkout
Get your FREE all-access pass
Look behind the scenes and learn some of the secrets of yoga that make this training unique. Find out if you click with lead trainer Jess Rose and meet a few fellow students. Plus, we'll share 5 unbelievably common mistakes that thousands of students make every year when choosing their YTT. And how to avoid them.
Frequently asked questions
---
Burning questions other students have asked